Post by King Richius on Feb 27, 2018 15:43:55 GMT -5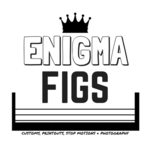 I'll be honest, in my previous life where I spent twenty years as a library information systems manager I had to manage library information systems - funny how that worked out. A large part of my job was maintaining and constantly updating the library web site for the latest updates, bells and whistles that people came up with even though 90% served no real practical purpose. It was just people doing stuff because they could, a constant techno race to be the first to say "Look at what I can do. Ain't it cool?" I got really soured on web site design and doing it now would be too much like work.
I think we have a good setup here for maintaining a vibrant community that is relatively hands off for myself and
SYE
to maintain, once we complete the revisions we have in mind. Members have a one stop shop for show cards/results, RPs, "social media" posts, and WFWF history in the four boards that make up the WFWF here on WFigs. Spreading things out over two sites - I dunno about that. I'm not sure all of our members would be bothered to visit another site as part of their regular WFWF routine and I would hate for them to feel excluded from anything as a result. We want to create an inclusive community, not an exclusive one if you get my meaning.
This is not to say that I hate the idea. I just don't see the need and definitely would not be the one to create or maintain it. If somebody else wanted to step up and take on
100% responsibility
then they're welcome to go for it. I won't be the one to squash somebody else's creative spirit. Just keep in mind it would probably live and die only as long as that person took care of it and any content would be non-canon.
That's my nice way of saying I consulted my magic eight ball and it came up "not likely".
Also,
bad guy™
: I'm a gem? You're making me blush.